ÉCLAT is a uniquely developed compound in the canal gem "Port Said", with a distinctive and classy look and a vibrant feel.

Port Said is an authentic city that's synonymous with international trade and logistical significance, the city is also known for its unique Mediterranean mood and atmosphere.

New Plan Developments chose this gem to allocate its newest project for its magic, and to rejuvenate this old beautiful city's flair after losing the people's focus which was redirected to other coastal destinations.
Golden domes are
the most appreciated
One of the main strengths of ÉCLAT is its prime location, as it's found in El-Shaheed Atef El-Sadat St, one of the most known roads in Port Said city.

Directly by the sea and near the International Coastal road and Ismaliaport said road, all of these attributes give ÉCLAT it's unique edge.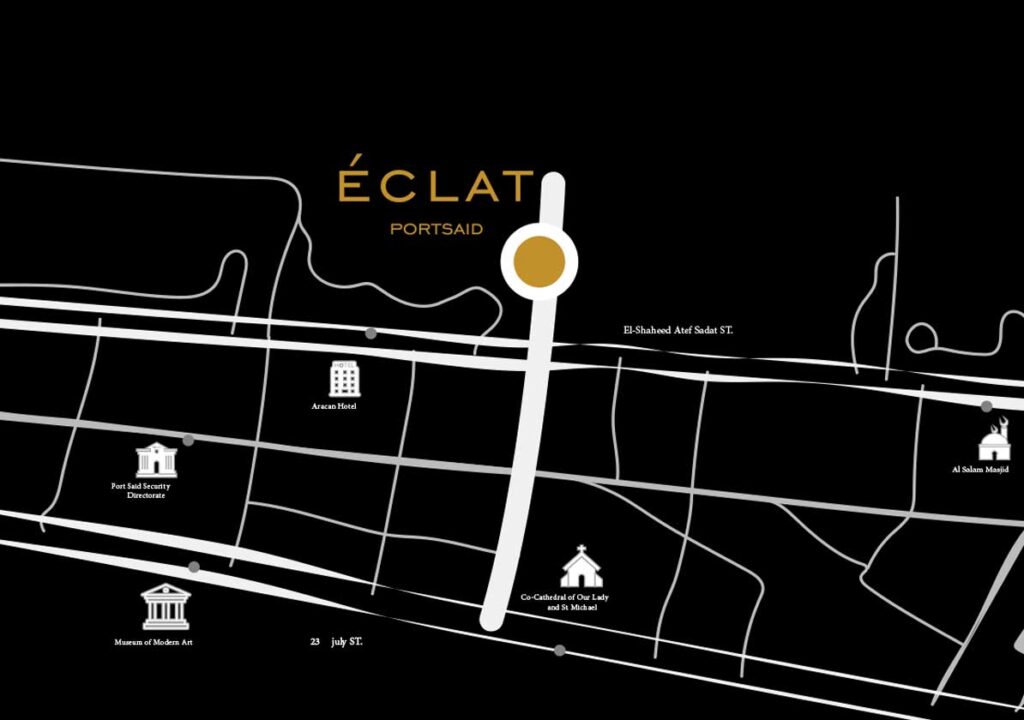 SWIMMABLE LAGOON
BRANDED
GYM
FULL ELECTRICAL APPLIANCES

CHALET WITH PRIVATE GARDEN

KIDS
AREA
HOUSE
KEEPING
We're glad to discuss your organisation's situation. So please contact us via the details below, or enter your request.