Atika New Capital, a revolutionary contemporary design, redefines the common modern design language by implementing the latest architectural advancements to all its facilities. Located at the New Capital's R7-G1 site, Atika New Capital comes to you with an exuberant take on modern lifestyles. Distinctly set on 35 acres of land, comprising of a stunning 1,500 units, the compound contains breathtaking attractions. With three artificial lakes, 31 luxuriously designed buildings, plotted on 82% of lush greenery, Atika New Capital stands out as a prime destination with exemplary, serviced homes. Comprising of a clubhouse, kids area, commercial hall, mini-golf area, jogging track, lavish hotel apartments, and private underground garages; the gated community comes to life with an eco-friendly outlook sets it apart as a new contemporary address.
LANDSCAPE

82%

ARTIFICAL LAKES

3

UNITS

1500

ACER

35
Divided into four main zones, Atika New Capital is comprised of two primary spines overlooking breathtaking views. Within Atika New Capital also comes the Alto Casa residences, which are complemented by a mini-golf course view, with double-height duplexes, terrace top homes, and sparkly pools.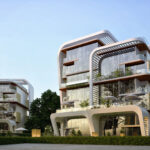 HOUSE
CLEANING

ELECTRONIC
GATES
FACILITY
MANAGMENT
BUILDING MANAGMENT SYSTEM
VISITOR MANAGMENT SYSTEM
PRIVATE
POOL
We're glad to discuss your organisation's situation. So please contact us via the details below, or enter your request.