"In 1981, I started up my new Tonino Lamborghini Style and Accessories company. At the time I was assisting my father in the family group, but I felt the need to do something exclusively of my own, different from the world of engines. I have always been interested in design and accessories and I took inspiration from my engineering background. I've always loved products linked to mechanics, thus it was obvious for me that the first accessory I designed was a watch.
And even today in every product I create there must not be missing a detail somehow related to the automotive and engineering heritage of my family. Uncompromising spirit, Italian ingenuity and design - together with the timeless legend of a brand recognized throughout the globe: these are the values that characterize my brand. The mission of my company is clear: to spread the passion and spirit of Italy with unique and distinctive products, inspired by Italian industrial design and the Lamborghini family's story".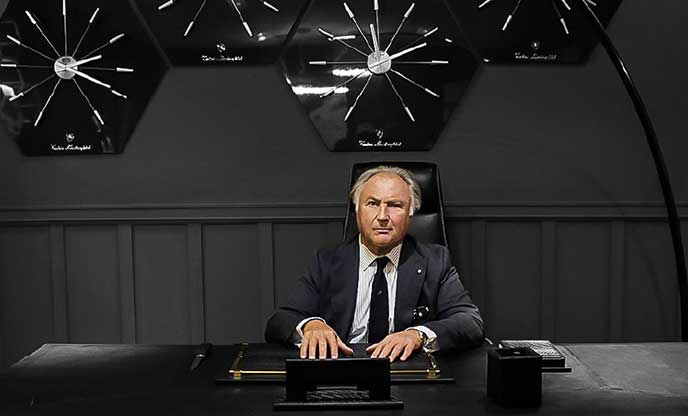 LIVE IN THE CITY THAT COMPLEMENTS
EXTRAORDINARY LIFESTYLES,
A CITY TAILORED AS
THE NEXT EDGE.
Located right in the heart of Egypt's new capital, ATTIKA is conveniently nestled 45 kilometers east of Cairo and just outside the second Greater Cairo Ring Road. Set over an impressive vast 35 acres of land and lush green spaces, the city is both the latest and one of the largest editions constructed in the new administrative capital. Seamlessly threaded with Lamborghini's iconic vision, explore the wonders of luxury living, meant as a world-class destination, effortlessly boasting comfort and luxury at its true best.
Where intelligent architecture
blends perfectly with
FLAWLESSLY DESIGNED TO MEET
New Plan Developments is committed to building strategic partnerships and notable alliances with some of the most leading names in the industry, around the world.
SWIMMING
POOLS

KIDS
AREA
BOOKING
SERVICES
ROOF
TRACK

WATER
FEATURES
SKY
LOUNGE
GYM
SPA

HOUSE
KEEPING
Concierge

ELECTRONIC
GATES
We're glad to discuss your organisation's situation. So please contact us via the details below, or enter your request.