Start your day with a view, the soft morning lights calling us to the day , the comforting smells of flowers, where leaves are rustled by the breeze, nature has a way of calling and connecting to us. The richness achieved within Talah comes from Nature, the source of our inspiration; the tranquility, serenity, and the beauty of its scenery, is the core of Talah's spirit and community. Start your day with a view, end it with a view and there will be a view everywhere you go within the bounds of Talah.

A design that captures the essence of nature in a modern light & where urban ideologies and rural environments integrate, creating the perfect balance of lifestyle and art. Sights that attract the eye and feed the soul, where contemporary needs are met through dynamic pieces, all meant to inspire through the beauty of our architecture.
An Ideal enclosed location in the heart of the New Administrative Capital; represents our culture and who we are as a people; it shapes the way we view ourselves and the world we live in. Bringing together every aspect that symbolizes our heritage into the modern world and the dynamics of it. It's located within the unique R7 district; where it is near the main roads, especially Suez Road, Ismailia Road, as well as Ain Sokhna Road and the Talaat Mostafa Square. In close proximity to all needed facilities and important destinations.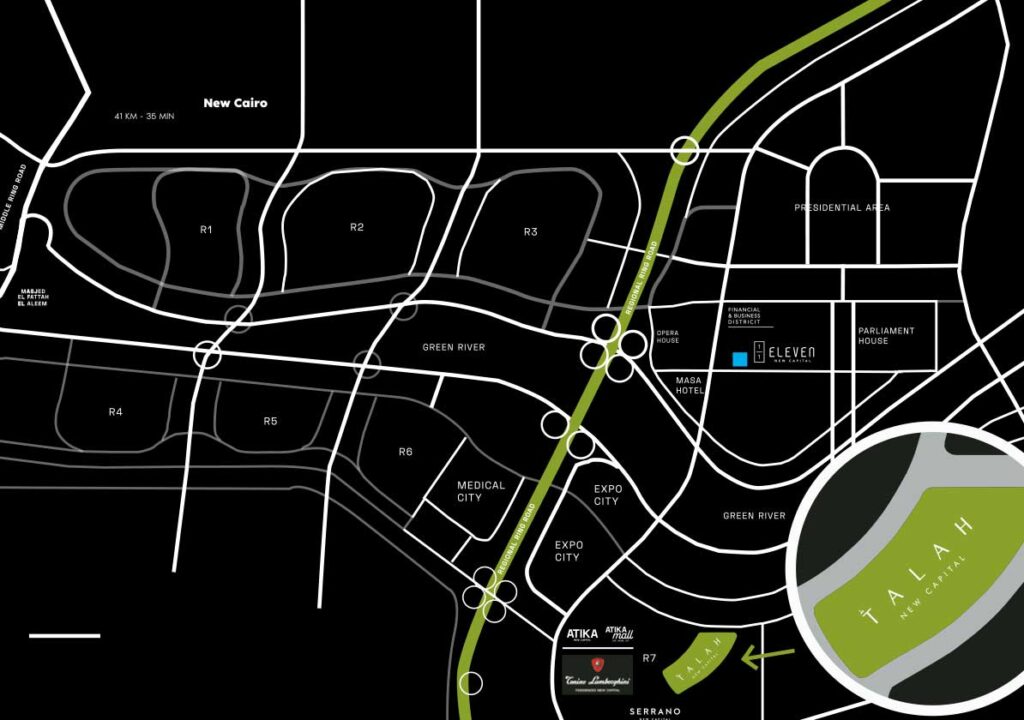 WELLNESS HUB
COMMUNITY LOUNGE
OUTDOOR CINEMA
PADEL TENNIS

KIDS AREA
We're glad to discuss your organisation's situation. So please contact us via the details below, or enter your request.